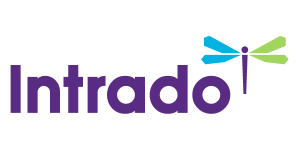 Government of Morocco: Morocco signs cooperation agreement with Saudi Arabia against security threats
/EIN News/ -- RABAT, Morocco, Jan. 26, 2023 (GLOBE NEWSWIRE) -- The Vice President of Saudi Arabia's State Security, Abdullah Fahad Salih Al-Owais, was received on Tuesday in Rabat by the Director General of National Security and Territorial Surveillance of Morocco, Abdellatif Hammouchi, on a working visit to Morocco leading an important security delegation. This was reported by the website barlamane.com.

The Saudi delegation included the head of the Directorate General for Countering Extremism and the head of the Directorate General for Conventions and International Cooperation, as well as experts and Saudi state security officials, according to a statement from Morocco's Directorate General for Territorial Surveillance (DGST).
This visit, which reflected the cooperative relations in the field of intelligence and security coordination between the DGST and the Presidency of Saudi State Security, highlighted the common desire of both sides to consolidate this bilateral cooperation in the service of the security and safety of their citizens, the same source added.
At the end of the visit, Hammouchi and Salih Al-Owais signed a cooperation agreement between the DGST and the Presidency of Saudi State Security in the field of counterterrorism. The agreement covers the organisation and development of security cooperation and coordination in various areas related to combating terrorism and terrorist financing operations, the website reported. The DGST and the Presidency of Saudi State Security intend to develop their security and intelligence relations, to coordinate efforts in the fight against terrorism and extremism, with the aim of depriving terrorist organisations of any support base, recruitment ground and financial resources, the statement concluded.
For more information:
LaPresse SpA Communication and Press Office Director
Barbara Sanicola - barbara.sanicola@lapresse.it
A photo accompanying this announcement is available at https://www.globenewswire.com/NewsRoom/AttachmentNg/2a41d4e7-ea1e-441e-a606-6c962777ee94
The photo is also available at Newscom, www.newscom.com, and via AP PhotoExpress.


Powered by


EIN Presswire does not exercise editorial control over third-party content provided, uploaded, published, or distributed by users of EIN Presswire. We are a distributor, not a publisher, of 3rd party content. Such content may contain the views, opinions, statements, offers, and other material of the respective users, suppliers, participants, or authors.
Submit your press release